Want to join the team as our photography editor?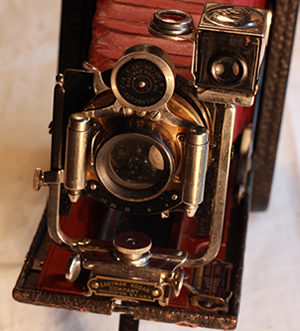 OSCE-Aid is a rapidly growing online revision resource for medical students undertaking clinical studies. The website aims to be a simple-to-use yet comprehensive resource where students can both browse through and contribute to the revision materials.
We at OSCE-Aid are very keen to fill our revision resources with relevant photographs to help illustrate the key stages in any examination or procedure. We are looking for an enthusiastic medical student or junior doctor to join our team as 'Photography Editor'.
The Role:
We would hope that our new team member would be independent and work pro-actively to develop the role as they see fit. We imagine that the Photography Editor would oversee a number of core tasks, including:
Planning the integration of photographic multimedia into the OSCE-Aid website, including editing and reviewing revision resources
Recruiting and coordinating volunteers for photography sessions
Carrying out graphic design and photographic editing to prepare materials for the website
Developing publicity materials for the project
The Practicalities:
We would expect that the Photography Editor would be committed to the role for at least the next 12 months, and we imagine that the role would have plenty of scope for further development beyond this, alongside the rest of the website.
The OSCE-Aid Team is primarily based in London, but modern technology can overcome long distances if our new team member lives outside the capital.
The Rewards:
Joining the team allows you to become part of a new and exciting medical education project. We hope that our new team member would take a lot of experience from the opportunities provided. Additionally, the role would be a clear way to show enthusiasm for medical education, and would certainly be a talking point in CVs and interviews.
OSCE-Aid is currently a volunteer-run organisation. There is no current source of income for the group, and all of our contributors work for free.
To Apply:
If you are interested in applying to become part of the team, then please send us an application of 200-300 words. We would be keen to hear about why you would like to get involved and what you can bring to the team. Please email your application to apply@osce-aid.co.uk
Experience is optional; enthusiasm and interest in medical education is essential!
CLOSING DATE: Sunday 10th March 2013.
If you have any further questions, please contact us at: apply@osce-aid.co.uk.
With thanks to LLH for photo.
written by: joel_cunningham, first posted on: 28/02/13, 17:32

Comments:
No one has left a comment yet. Be the first - see below.
Make a comment: