March Update: brand new examination, communication and data interpretation stations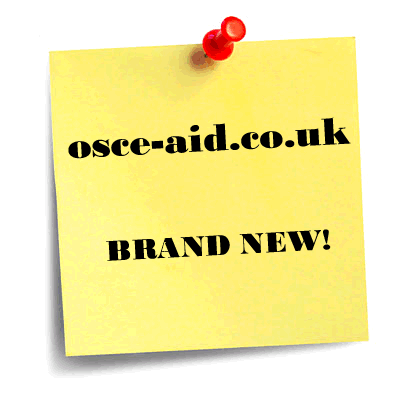 It has been a busy few months at OSCE-Aid HQ. Another very successful series of Final Year revision courses were held in North London last month, with junior doctors from across London coming along to tutor medical students on the finer points of examination, interpretation and presentation in OSCE examinations.
Our specialty editor team have also been hard at work over the winter months, with some great new resources uploaded to help with your OSCE revision.
Naina has produced a brilliant TB explaination guide, alongside a strategy for male GUM examinations.
Our respiratory section has acquired a new comprehensive Cystic Fibrosis section from Lauren, and Deepshri has written tips for diabetic foot examination and the interpretation of thyroid function tests. Anita has given us a fantastic breakdown of 'Faecal Occult Blood testing', and last but definitely not least, George has produced a brilliant 'jaundice' history covering the essential questions and differentials for an important presenting complaint.
Our podcasts have also grown, with a brand new 'Presenting Skills' masterclass which went alongside our course workshop. 14 minutes well spent for any medical student revising for exams!
Stay tuned for more great new resources over the next few months!
written by: joel_cunningham, first posted on: 08/03/16; 14;52

Comments:
No one has left a comment yet. Be the first - see below.
Make a comment: