[BLOG] To tweet or not to tweet?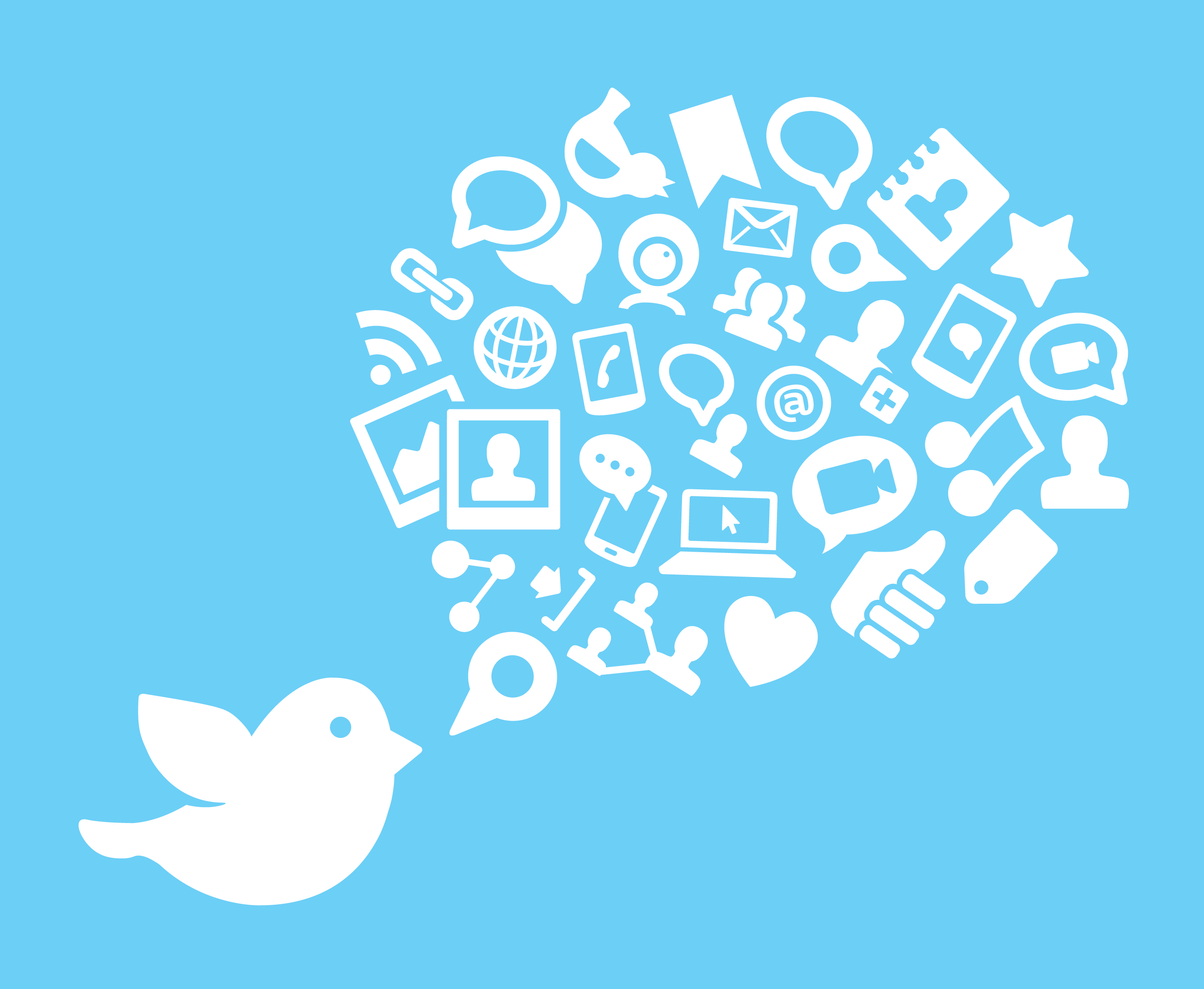 Alisha considers the rapidly expanding role of online learning and social media in the world of medical education. Should we all be diving in, or should we approach with caution?
I can still remember the first ever talk I sat through as a student about social media in medicine. By the end of it, I was convinced that every patient and future employer would be trawling through my accounts looking for anything that might incriminate me, and that I needed to change my Facebook name to an obscure pseudonym straight away.
Although this may have been an exaggeration, the points made during the lecture were close to home for all of us. The use of social media in the medical field has skyrocketed in the last decade, with the majority of medical professionals using at least one of Facebook, Twitter, YouTube and Instagram as a platform for sharing opinions, photos and memories. For some, these applications enable the simple exchange of photos from a day out at the seaside. For others, especially in the field of medicine, it has meant the development of novel ideas, relationships and campaigns that have spread from one end of the earth to the other – literally in seconds.
From watching the technique of laparoscopic surgery on YouTube, to discussing medical education on Twitter via the #FOAMed network, to learning about clinical examinations using OSCE-Aid, the Internet has allowed us to create an infinite supply of resources that can be used by anyone, anywhere. Blogs such as Life in the Fast Lane have become extremely popular by engaging individuals through Twitter. Debating about recent research and guideline publications on a public site gives doctors the chance to almost see what is going on behind the scenes in the world of academic medicine and form their own viewpoints – then being able to use this knowledge in their everyday clinical practice. Social media allows doctors to become more active learners from the comfort of their own phone – in hospital, at home, or even lying on a beach in Hawaii. In addition, it is unique as it can give 'random' nuggets of information based upon your own particular interests.
For me, a Twitter novice and an infrequent Facebook user, the world of social media seems almost overwhelming. In terms of its applications in medicine: yes, I see the value in engaging with others about topical issues. However, I have often seen individuals use these applications as faceless platforms whereby they can post inflammatory comments that they would not necessarily say in person. This has led in some cases to disciplinary action being taken against the individual in question. It is therefore important for bodies such as the GMC or the MDU to continue to organise talks for both medical students and doctors, similar to the ones I have attended myself, in order to ensure that healthcare professionals are using social media appropriately and effectively. The GMC provides excellent guidelines on the use of social media, which should be referred to if you are ever unsure.
It shouldn't be forgotten that the nature of the Internet also means that anyone, anywhere, can access information about us that could be misconstrued or misinterpreted. As healthcare workers, it is more than possible to blur the lines between our private and professional lines on social media. This leads us into a myriad of moral and ethical questions. Can we freely share our views, medical or not, on social media? Do we have the right to a private life? Should we encourage the use of social media within the medical profession?
For me, the Internet has no doubt been a useful tool throughout my medical career, but will never be able to fully replace lectures and small group tutorials; textbooks and journals; and above all, discussing medical matters face to face with another person. Nevertheless, social media can provide uniquely accessible and up-to-date information that can help us educate others, and ourselves – and improve our scientific understanding and clinical practice.
References/Further Reading
George, D et al., Dangers and opportunities for social media in Medicine, Clinical Obstetrics & Gynaecology, December 2015
GMC Good Medical Practice: Doctors' use of social media (2013)
Life in the Fast Lane blog: www.lifeinthefastlane.com
written by: alisha_allana, first posted on: 06/06/16; 19:32

Comments:
No one has left a comment yet. Be the first - see below.
Make a comment: